Ref:
Date:
Location:
Photographer:
Ref:
Date:
Location:
Photographer:
Missing Lurcher, Cornwall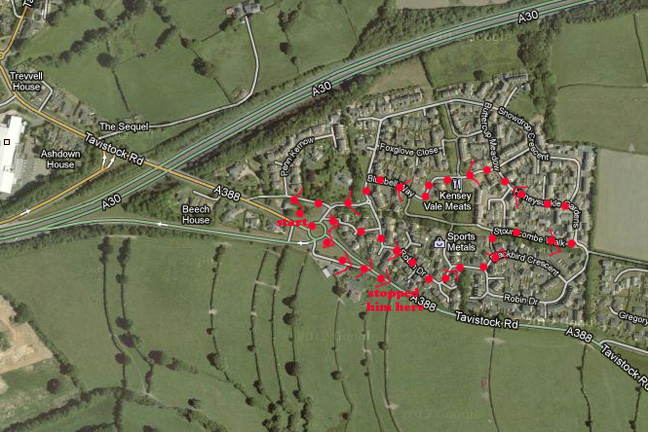 01/03/13
Lonzo escaped his collar in launceston park in early afternoon and was last seen in the evening outside Tescos. This was Foragers first urban trailing experience and since then we have incorporated a lot more into their regular training. Forager trailed Lonzo around a housing estate and then out onto a dangerous road which was unsafe for us to work along in the dark. At midnight We advised owner to stay in the area we joined the road as he wouldnt be far away, and he was found there 4 hours later by the owner.
"thankyou for helping us find where Lonzo went. We will send you a donation"
Kathy